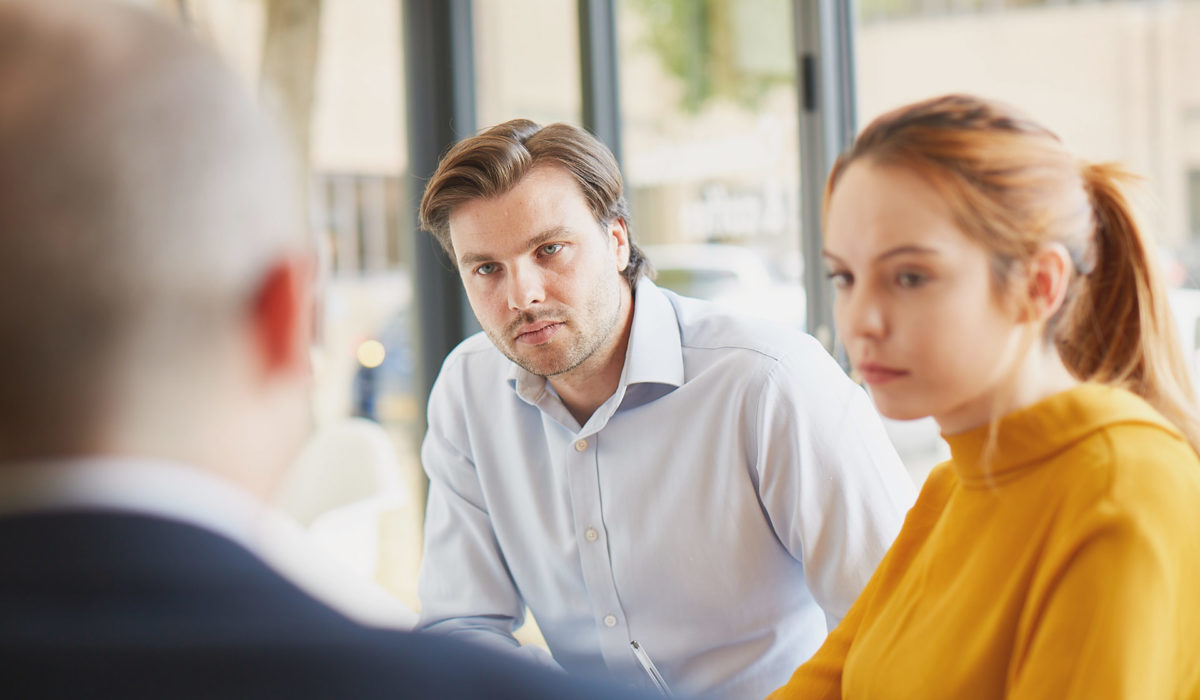 Welcome to the January Corona Energy Industry Newsletter.
It's safe to say that Energy regulation isn't the easiest subject matter – it can be dry and often uses complex language with details being hard to come by. At Corona Energy we believe in putting the Customer first, that's why we use our position as the third largest Non-Domestic Gas Supplier in the UK Market to voice your needs, views and concerns at key regulatory meetings, from lobbying Ofgem, The Department for Business, Energy and Industrial Strategy (BEIS) and other regulatory bodies and industry parties to ensure you are represented and treated fairly.
As part of our service to you, this monthly newsletter will keep you informed of the latest developments in the world of energy regulation in a way that is informative, easy to read and useful to you: our Customers.
Monthly Roundup
What has been going on in the last few weeks?
Renewables Obligation Mutualisation: Ofgem have announced that the Renewables Obligation (RO) Mutualisation will cost the industry in excess of £14m. The RO is a scheme which supports large-scale renewable electricity projects in the UK, which Suppliers are required to pay into. Mutualisation occurs where there is a shortfall in this fund (which could be a result of a number of issues, including Suppliers falling into administration or not paying) and the shortfall is shared by the Suppliers who have paid in. Rest assured that you will not see your bills increase, this should have already been factored into your pricing. But we may see this result in even more Supplier failures if they can't pay. We'll keep you up to date with any developments.
Amendments to Gas Transmission Charging Regime: This change seeks to make some parts of Gas Transmission Charging 'site specific' rather than 'socialising' and spreading costs across the network – meaning that it would have been more expensive for sites further away from a network entry point such as the Outer Hebrides. As reported last month, Ofgem are undertaking a Regulatory Impact Assessment on the proposed solutions. We've still not heard from Ofgem regarding their minded-to decision before Christmas, but we're hoping to get an answer soon.
Automatic Updates to Meter Read Frequency Appeal: UNC Modification 0692S introduced an obligation on the CDSP to automatically update the Meter Read Frequency of a Class 3 or 4 Supply Meter Point in certain circumstances, taking the requirement away from Shippers and ensuring the meter was managed centrally by the CDSP. Although this is unlikely to impact you or your meter, it ensures that accurate meter readings are available to reduce Unidentified Gas (UIG) and keep your bills down. EDF appealed the UNC Panel's decision to implement this change on the basis that there were some instances with Smart Metering where the Meter Read Frequency could be erroneously changed based on communications issues with the meter. However this appeal was rejected on the basis that these matters had already been considered as part of the Modification's development and that EDF were unable to evidence how they, or any other Shipper, would be unduly impacted by this Modification.
Erroneous Transfers
Erroneous Transfers is a bit of an unusual and unwieldy term which sounds like it belongs in fiction, however Erroneous Transfers (or ETs) are a key process and protection in the energy retail market.
An ET is a process that allows a Supplier to transfer you back to your previous Supplier if you were transferred in error. For example, if your neighbour is trying to change their Supplier and accidentally select your address rather than their own address on a drop down menu, you could end up being registered to a Supplier under your neighbours name by mistake… or erroneously.
The ET process was streamlined a few years back as part of the Erroneous Transfers Working Group, and the regulations updated to ensure that the consumer journey is as smooth as possible.
What does this mean?
If you find yourself being contacted and billed by the wrong Supplier, don't panic. You can contact either your old Supplier or the new Supplier to kick the process off. Once you make the initial contact the Suppliers will talk to each other to make sure the issue is resolved, or contact you to discuss the matter further before reaching a resolution.
The key things to remember regarding ETs are:
You should never be billed twice for the same consumption – billing arrangements will be agreed between the two Suppliers;
You can contact either involved Supplier to initiate the process; and
Any ETs should be resolved in a timely manner where possible.
Energy Regulation Horizon for 2019
As you're probably aware already, 2019 – 2020 is set to be a year of major reform in the world of energy. What should you be focused on? Below we've complied the Top 5 to watch this year.
Brexit
The issue on everyone's lips at the moment, the uncertainty around Brexit is a concern for all businesses and policy makers across all UK industries. With the result of the December 2019 General Election now being known, it is likely that a lot of uncertainty around Brexit will now start to fade. Rest assured, Corona Energy will continue to keep you updated as best we can.
Code Governance Reform
The framework of the UK's Energy rulebooks, called Industry Codes, is going through huge reform at the moment with the development of the Retail Energy Code (REC). The REC seeks to take complex industry processes from various industry codes (The Master Registration Agreement, The Supply Point Administration Agreement, The Uniform Network Code, The Distribution Connection Use of System Agreement just to name a few) and bring them together into a single, dual fuel code to make a cleaner more transparent repository of these key processes.  In this reform it is likely that Supplier obligations may change and this might have an impact on our Customers. The basic REC framework has now been created and the phased implementation will take place over the next few years. We we'll keep you informed of any updates that may impact you.
Ofgem's Significant Code Review (SCR) and TRIADs
Ofgem are currently undertaking a SCR, or in depth investigation, on Electricity Network Access and Forward-looking Charges. This mostly deals with the complex world of Network charging arrangements which are passed through to consumers via the Supplier but has little impact on Consumers and Suppliers as the changes are likely to impact the networks. However, there is talk of removing TRIAD charges. TRIADs are basically the three times in the winter of a year with highest electricity demand, and are used by National Grid to calculate some aspects of electricity transmission charges. TRIADs can be pretty costly for some larger Half Hourly metered customers and over time there have been many initiatives to reduc

e

TRIADs including shifting times of peak demand and off-setting demand with generation. With talks of removing TRIADs, the way transportation charges are calculated may need to be changed. We'll keep you updated with any developments.
Demand and Microgeneration Management
Demand Side Response (DSR) and peer-to-peer trading basically means that we're heading towards a world where you can purchase your energy from your peers. These peers are those people in your local area of the grid who are generating – for example with a small turbine or solar panels. We're a way off this yet with the existing networks and associated regulations needing to catch up with new innovations, but this opens up many opportunities. If you're interested in DSR, why not check out our article on Battery Storage and the future of the network on our website? Or come and talk to us about the possibilities: we'd love to hear from you.
Smart Meter Rollout
Where the Department for Business, Energy and Industrial Strategy (BEIS) are now settling into the domestic Smart Meter Rollout Programme, they are starting to look at the non-Domestic sector. You have likely been contacted by your Supplier regarding this programme and we will keep you up to date with the latest developments that may impact our customers.
Disclaimer: The information provided in this newsletter is intended to be a general guide and should not be taken to be legal and/or regulatory advice. At no time will Corona Energy actually or be deemed to be providing advice and no actions taken by Corona Energy shall constitute advice to take any particular action or non-action. Whilst every effort is made to provide accurate and complete information in this newsletter, Corona Energy cannot guarantee that there will not be any errors. Corona Energy makes no claims, promises or guarantees about the accuracy, completeness, or adequacy of the contents of the newsletters and expressly disclaims liability for errors and omissions in the contents of this newsletter. Neither Corona Energy, nor its employees and contractors make any warranty, expressed or implied or statutory, including but not limited to the warranties of non-infringement of third party rights, title, and the warranties of merchantability and fitness for a particular purpose with respect to content available from the newsletters. Neither does Corona Energy assume any legal liability for any direct, indirect or any other loss or damage of any kind for the accuracy, completeness, or usefulness of any information, product, or process disclosed herein, and do not represent that use of such information, product, or process would not infringe on privately owned rights.
Copyright Statement: All content within the Corona Energy newsletter are the property of Corona Energy unless otherwise stated. All rights reserved. No part of the newsletters may be reproduced, transmitted or copied in any form or by any means without the prior written consent of Corona Energy.
About the Writer
---
This newsletter was written by Dan Fittock, Corona Energy's Regulation and Compliance Manager. If you have any questions about the content of this newsletter you can contact Dan by clicking the button below.
Click Here