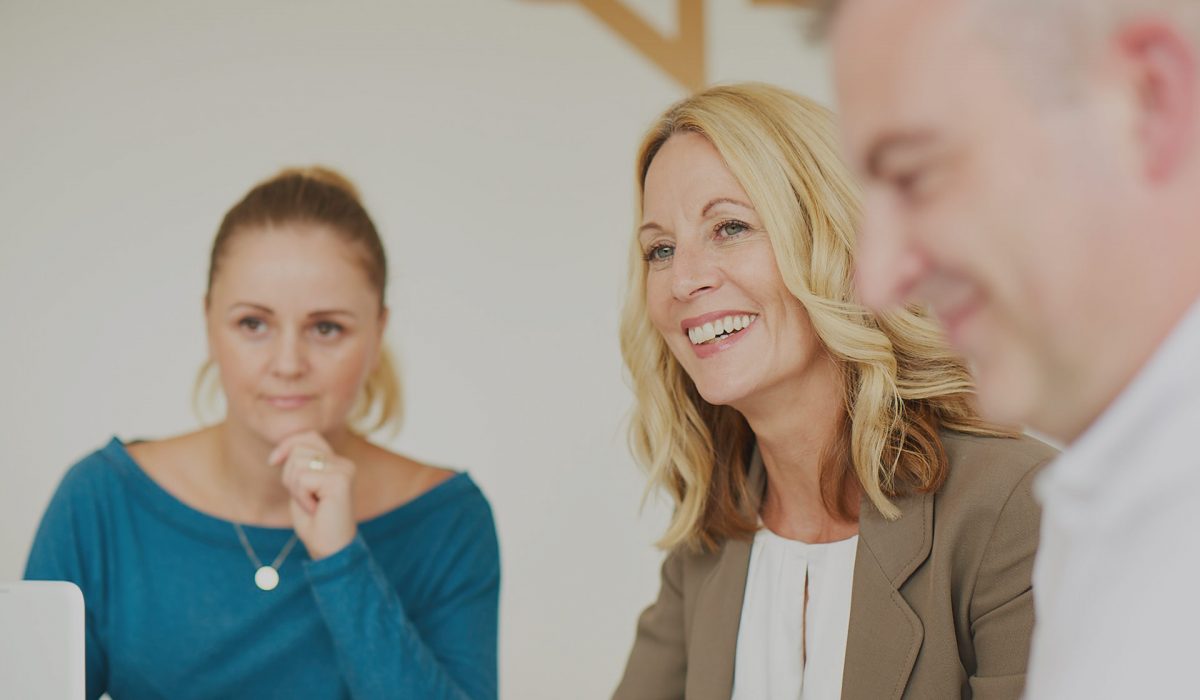 Welcome to the November Corona Energy Industry Newsletter.
Welcome to the Corona Energy Industry Newsletter.
At Corona Energy we believe in putting the Customer first. We use our position as one of the largest non-domestic gas suppliers in the UK to voice your needs, views and concerns at key regulatory meetings. This can involve lobbying Ofgem, The Department for Business, Energy and Industrial Strategy (BEIS) and other regulatory bodies and industry parties to ensure you are represented and treated fairly.
As part of our service to you, this monthly newsletter will keep you informed of the latest developments in the world of energy regulation in a way that is informative, easy to read and useful to our Customers.
Monthly Roundup
What has been going on in the last few weeks?
Gas and Electricity
Various Supplier of Last Resort (SoLR) Events: This month we've sadly seen further domestic and non-domestic Suppliers exit the market, with their customers being assigned to other Suppliers to protect their security of supply. The SoLR process ensures that no Customers lose their energy supply if their Supplier ceases to trade. Further details on the SoLR process can be found here.

Last Resort Supply Payment (LRSP) Process Changes: When a Supplier fails and enters the SoLR process, there are costs associated with this such as domestic customers having their positive balances protected, the administrative cost to the new Supplier of setting up a bulk number of new customers in their systems etc. These costs can be recovered by the new supplier via a process called the Last Resort Supply Payment (LRSP) process. The associated cost is mutualised across the market of existing Suppliers and ultimately passed through to the end user Customer. The process that the claiming Supplier must undertake with Ofgem usually takes well over a year to complete, with some instances taking up to three years. Ofgem are now asking for comments on how this timescale can be significantly reduced. We have concerns that due to the amount of SoLR events in 2021 we may see a large passthrough bill shortly after April 2022 to cover these costs, and so we have passed these concerns to Ofgem both directly and via our trade association, ICoSS. We continue to monitor the situation closely, and further details can be found here.
Gas
Corona Energy Sponsored Modifications: Following approval at the October UNC Panel meeting, Corona Energy's Modifications 0781R – Review of the Unidentified Gas process and 0782 – Creation of Independent AUGE Assurer (IAA) role have completed their first Workgroup meetings and continue to be developed and refined with the help of Xoserve. These will next be discussed at the Distribution Workgroup on 25 November 2021. You can find further details on the Joint Office website by clicking on the modification names above. We will keep you updated as these modifications progress.
Shipperless Supplier UNC Modification: National Grid Gas (NGG) have raised UNC 0788 (Urgent): Minimising the market impacts of 'Supplier Undertaking' operations. This seeks to provide the ability for Shipperless Suppliers (Suppliers who are under a Deed of Undertaking following the termination of their Shipper) to utilise other existing Shipper relationships to source additional supplies of gas. This modification would make it easier for a Supplier to appoint a new Shipper in the event of their existing Shipper exiting the market. Due to the current unstable nature of the gas market, Ofgem approved NGG's request for urgency. UNC 0788 was unanimously supported by the UNC Panel on 28 October, was approved by Ofgem on 29 October and was implemented on 01 November.
Energy Balancing Arrangements for Shipperless Supplier UNC Modification: National Grid Gas (NGG) raised UNC 0789: Energy Balancing Arrangements During the Operation of a Supplier Undertaking to Transporters which seeks to introduce new arrangements to incentivise existing Shippers to deliver gas to the total system in light of Shipperless Suppliers operating in the market. Currently, if a Shipperless Supplier is operating, there is a deficit in the amount gas in the total system as they do not have a Shipper to deliver the gas to the system. This deficit is currently balanced by NGG inputting the difference into the system. This modification wants to place the reliance on balancing the deficit to the existing Shippers in the market as NGG feel that they have better access to a wider market to purchase gas. This potential modification has resulted in considerable concern as existing Shippers would need to pass these costs on to their Customers. As a result, it is expected that an Alternative Modification to 0789 will be raised, giving NGG access to those same markets and avoiding placing this requirement onto existing Shippers. Following a number of NGG lead workshops from 05 November through to 11 November, it became clear that the industry supported the Alternative Modification much more than the original NGG proposal. On that basis NGG withdrew their Modification on 17 November, with the new Alternative Modification being expected to be submitted to the UNC Modification Process shortly.
What is 'Unidentified Gas?
You may have heard the term 'Unidentified Gas' or 'UIG' being discussed in depth by both ourselves and other Shippers and Suppliers.
Unidentified Gas or 'UIG' is the term for the difference between the gas recording into the transportation system and that recorded as used by end users for any given day. There are many different reasons for this difference, such as shrinkage, weather variables that can impact pressure, leakage and theft.
What does this mean?
Due to the difference in the amount of gas recorded compared to the total amount of gas in the system, every meter in the UK is apportioned an amount of the missing gas each and every day. This apportionment of UIG is a cost on top of your bill, which passes via your Shipper and Supplier to National Grid who use those funds to purchase the difference between the recorded gas and the total gas in the system to ensure that the system remains safe for use and balances supply and demand.
We have spoken a lot about UIG and it remains a contentious topic due to the recent changes to the methodology used to apportion UIG to every meter in the UK. Most recently, this methodology has changed and non-Domestic meters now pick up additional costs compared to last year. Further details on the matter can be found on our website here.
Energy Regulation Horizon for 2022
As you may be aware, 2022 is set to be another year of major reform in the world of energy. We have compiled the Top 4 items to watch out for this year.
Market-Wide Half Hourly Settlement
This industry project run by Elexon and Ofgem seeks to utilise the output of smart metering (half-hourly consumption data) to input more accurate data into Settlements in order to reduce reliance on forecasting. The estimated benefit of this project is c.£1.5-£4.5bn. The implementation of Market-Wide Half Hourly Settlement is expected in late 2024.
Code Governance Reform
The framework of the UK's Energy rulebooks, called Industry Codes, is going through huge reform at the moment with the development of the Retail Energy Code (REC). The REC seeks to take complex industry processes from various industry codes and bring them together into a single, dual fuel code. This will make a more transparent repository of these key processes. In this reform it is likely that Supplier obligations will change which might have an impact on our Customers. We will keep you informed if this is the case.
Ofgem's Targeted Charging Review (TCR)
Ofgem are currently undertaking a Targeted Charging Review. This looks at how Networks apply their charging methodologies. This deals with the complex world of Network charging arrangements which are passed through to consumers via their Supplier. Tariffs and groupings have now been finalised by the networks, but the implementation date for these changes has now been pushed back to 2022.
Demand and Microgeneration Management
Demand Side Response (DSR) and peer-to-peer trading means that we are heading towards a world where you can purchase your energy from your peers. These peers are people in your local area of the grid who are generating with small turbines or solar panels. Whilst this cannot currently be utilised within the UK due to existing networks and associated regulations needing to catch up with innovations, but this will open up many opportunities in the future. If you are interested in DSR, we have articles on Battery Storage and the future of the network on our website.
About the Writer
This newsletter was written by Dan Fittock, Corona Energy's Regulation and Compliance Manager. If you have any questions about the content of this newsletter you can contact Dan at dan.fittock@coronaenergy.co.uk.
Disclaimer: The information provided in this newsletter is intended to be a general guide and should not be taken to be legal and/or regulatory advice. At no time will Corona Energy actually or be deemed to be providing advice and no actions taken by Corona Energy shall constitute advice to take any particular action or non-action. Whilst every effort is made to provide accurate and complete information in this newsletter, Corona Energy cannot guarantee that there will not be any errors. Corona Energy makes no claims, promises or guarantees about the accuracy, completeness, or adequacy of the contents of the newsletters and expressly disclaims liability for errors and omissions in the contents of this newsletter. Neither Corona Energy, nor its employees and contractors make any warranty, expressed or implied or statutory, including but not limited to the warranties of non-infringement of third party rights, title, and the warranties of merchantability and fitness for a particular purpose with respect to content available from the newsletters. Neither does Corona Energy assume any legal liability for any direct, indirect or any other loss or damage of any kind for the accuracy, completeness, or usefulness of any information, product, or process disclosed herein, and do not represent that use of such information, product, or process would not infringe on privately owned rights.
Copyright Statement: All content within the Corona Energy newsletter are the property of Corona Energy unless otherwise stated. All rights reserved. No part of the newsletters may be reproduced, transmitted or copied in any form or by any means without the prior written consent of Corona Energy.
About the Writer
---
This newsletter was written by Dan Fittock, Corona Energy's Regulation and Compliance Manager. If you have any questions about the content of this newsletter you can contact Dan by clicking the button below.
Click Here