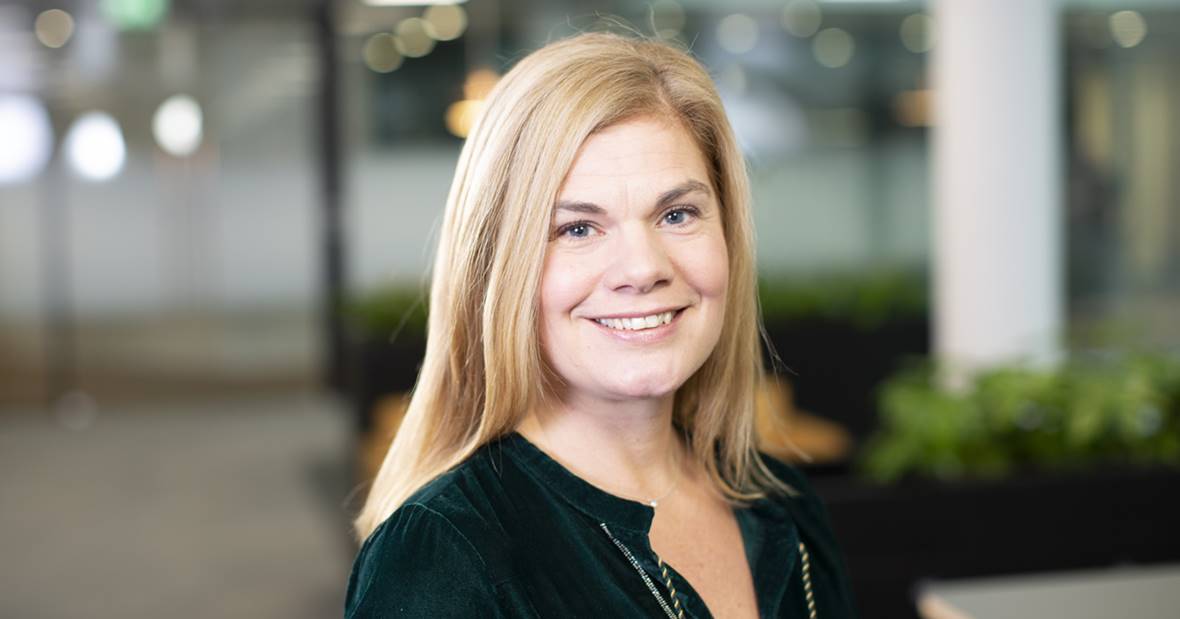 At Corona we ensure to empower our team at every level, and we inspire a collaborative workplace to create a positive working environment. This is to ultimately create a team of individuals who are equipped to help our customers every step of the way.

Throughout March we see the celebration of International Women's Day and Women's History Month. We are extremely proud to share that we have some incredible women working at Corona within a variety of roles. With over 50% of our amazing line managers who are women and an inspirational leadership team made up of 50% women.

Kim Warnica is one of the individuals sitting on the leadership team. As Head of Customer Service and Billing, she has worked her way up from Customer Service Team Leader over the last 15 years. Consistently putting herself out of her comfort zone, which has led to her rising in the ranks and leading several teams across the business. We caught up with Kim and found out more about her career journey at Corona.  

What was your career goal growing up?

I'll be 100% honest and say that I didn't really have any definitive career goals growing up, however my father always instilled in me that 'if a job's worth doing, it's worth doing well!' This has been the guiding principle that I have lived by all my working life in whatever role I was in.

When did you start at Corona? 
 
I started at Corona in April 2004 as a Customer Service Team Leader after working for another natural gas supplier for five years.  When I was offered the role, I had the choice between two job offers (the other one was a completely different industry). I chose Corona as I believed I could make a real difference using my experience from my previous role and I feel I have been able to make a difference over the past 15 years.

How did you work your way up?

Corona Energy is a company where commitment gets recognised and rewarded with new opportunities to grow and develop.
I never expected when I joined Corona that I would be promoted to a senior leadership position, however my commitment to the business and my willingness to step outside of my comfort zone opened the door for me to join the senior leadership team and take a leading role in shaping the vision and culture of the business.
How did Corona support your career progression?

There have been continuous development opportunities throughout my career at Corona and the coaching and mentoring support I received over the years from more experienced leaders has played a key role in my career progression. However, sometimes stepping outside of your comfort zone provides the best opportunity for development and this has certainly been the case for me.  
Although my background was in Customer Service, I have had the opportunity to lead several other departments across the business over the past few years.  Although the learning curve was steep, these opportunities expanded my comfort zone and gave me a much greater understanding of the business and how we can improve our service to our customers.As a working Mum, having a flexible working arrangement has also been instrumental in allowing me to balance both my work and family commitments whilst progressing my career.
What is your favourite part of your role at Corona? How does your role support the Corona values?

Customers and people are at the heart of everything we do at Corona and I love how the business is constantly working to improve how we serve our customers and grow and develop our people.  It's been very exciting and rewarding being one of the leaders driving the change
How are you involved in working to develop Corona as a business?

I have been involved in numerous initiatives to develop our business culture, including shaping our vision and values.  I also lead customer and operational excellence programmes to improve our customer experience.
Kim is just one of many talented employees at Corona. As a business we are proud of the positive work culture and diversity we have. We empower our employees who in turn empower our customers by giving them access to a superior service that works for them.

Keep up to date with everything at Corona Energy on our LinkedIn, Facebook, Twitter or Instagram.